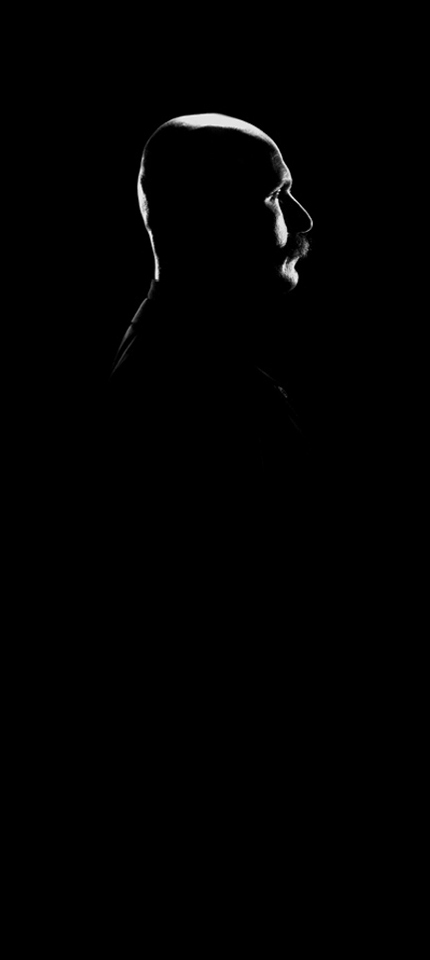 Bio
Vasken Kalayjian was born in 1956 in Aleppo, Syria, descended from Armenians who escaped genocide in the Ottoman Empire 40 years earlier. His father survived the atrocities first-hand as a child. Born from conflict, Kalayjian inherited a need for understanding and healing, which he has pursued all his life through spiritual exploration and the creation of art. His paintings are extensions of his internal revelations, and through his art, he attempts to heal the wounds of separation and conflict by connecting through truthful expression.
Kalayjian's work comes from his meditations and explorations of human consciousness. He has studied the teachings of Buddhism, Shamanic practices, as well as the Fourth Way teachings of the mystic and philosopher G. I. Gurdjieff and his student P. D. Ouspensky, to name only a few.
True to the Fourth's Way's emphases on developing all of his parts and becoming a good householder before all else, Kalayjian is also a successful businessman as the co-founder of his own international branding consultancy firm, as well as a proud father.
Early Years
Kalayjian began painting at the age of 6 in Syria, when his mother gifted him a set of watercolors. Fine art stuck as a passion, which he developed throughout his childhood in Syria then later in America where he immigrated as a teenager. He would meet his mentor Professor Bruce Colvin and painting instructor Rudolph Baranik while studying Fine Arts at the Pratt Institute in NYC.
His early work progressed through several periods. From 1971 to 1975, Kalayjian explored Surrealism and Eroticism, later progressing to impressionism, cubism, and Synthetic Cubism. In 1975, he revisited the genocide that his grandparents had fled with a series of paintings that protest the barbaric acts humanity inflicts on itself, depicting the effect of violence on children and how it is passed on for generations.
Spiritualism & Abstract Art
In the late 1970s, Kalayjian began painting abstract art inspired by his study of human consciousness. He started practicing transcendental meditation early on, and then studied the Eastern schools of yoga, Qigong, Buddhism and Zen meditation, including formal training in Rinzai Zen and Koan study, as well as Zen brush art. He later became interested in Shamanic vision quests, which he practices to this day, spending extended periods of time in nature, fasting, meditating and carrying out shamanic practices. Eventually, Kalayjian arrived at the Fourth Way teachings of G. I. Gurdjieff and his student P. D. Ouspensky.
These rich and varied explorations over the past 30 years have fused into the distinct language that is manifested in Kalayjian's work as we see it today.
Exhibitions & Acclaim
Kalayjian had his first one-man exhibit in New York City, in 1996. He has since been featured in prominent art publications, including Art News, ArtSpeak and Gallery and Studio. He continued to show regularly in Soho all through 2001 until the tragedies of September 11, when Kalayjian saw the buildings fall and volunteered for the rescue efforts near the World Trade Center. From this experience, he painted a series of dark and somber paintings with rays of hopeful light triumphantly extending from the ashes. Kalayjian has stopped showing his work but has continued to paint and create large bodies of canvases.